Pedestrian Accidents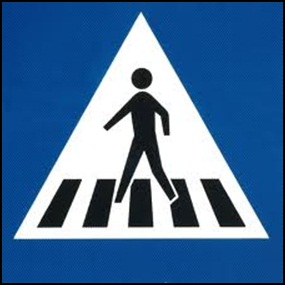 According to the National Highway Traffic Safety Administration, (NHTSA) California is in the top four states for pedestrian fatalities. In the US, about 5,000 pedestrians are killed, and 64,000 are injured in motor vehicle accidents each year. Our own North San Diego County has had a number of high profile pedestrian accidents in recent years, of which our San Diego pedestrian accident lawyers are aware.
More often than not, pedestrians are struck by the front of the vehicle. Survivors are left with a range of serious injuries such as brain injury, paraplegia, quadriplegia, bone fractures, and severe cosmetic injuries.
Because these accidents more often than not involve alcohol or drugs the driver may be prosecuted by the district attorney for various felony charges. Victims of these accidents also have civil remedies in court for money damages through a personal injury attorney.
Walton Law Firm has handled numerous accidents where pedestrians were struck by a moving vehicle, including cases of wrongful death:
In San Diego a pedestrian was struck and killed in the dark of night when he attempted to cross the street directly in front of his apartment building. Even though he was not in a crosswalk, the pedestrian accident attorneys at our San Diego firm proved that the negligent driver was speeding, and was under the influence of alcohol.
In Carlsbad, a young female vacationer was struck on Carlsbad Blvd. as she walked toward the beach. The driver was not paying attention and looked up at the last second, but it was too late. The Walton Law Firm client was thrown onto the hood of the car and suffered a severely fractured shoulder. Luckily, she wasn't killed.
In Vista, a man was getting his mail in his tract home community. As he was crossing the street, his neighbor, heading to work, was blinded by the low rising sun.

He didn't even see the pedestrian, and struck him without slowing down.

The man suffered a severely fractured leg, and a serious concussion, but survived.
All of these clients of our San Diego pedestrian accident attorneys received substantial monetary recoveries for their injuries.

Statute of Limitations in Pedestrian Accident Cases

The statute of limitations in California for personal injury claims arising from an accident involving a pedestrian is two years from the date of the accident. (Cal. Code of Civ. Proc. Section 335.1). This means if the claim is not resolved, and a lawsuit is not filed within the two- year period, the claimant will be forever barred from seeking money damages for personal injuries.
Note that in cases against a public entity have specific claims-filing requirements. Under most circumstances a claim must be filed with the governmental entity within six months of the date of harm. Accordingly, for any cases where such an entity may be a defendant, it is important to consult with a pedestrian accident lawyer in San Diego before the six-month period ends.
---
If you have questions about a pedestrian accident, please submit your confidential question online, or call Walton Law Firm for a free and private consultation. We can be reached toll-free at 866-607-1325, or locally at 760-571-5500.
Useful Links
How to get a copy of an accident report in San Diego