Car Accidents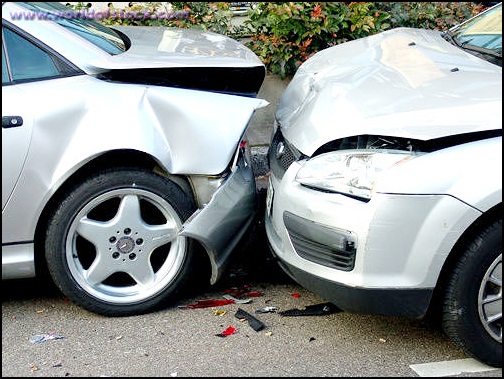 Auto accidents occur every day in this county. Some accident are caused by innocent mistakes, others because of reckless, distracted, or intoxicated drivers. And while there may be many different reasons why car accidents occur, they frequently have the same outcome - a seriously injured person. Car crash injuries can be severe, even fatal, and victims frequently face substantial medical care and bills, loss of income from work, and a tremendous amount of pain, suffering, inconvenience, and stress...especially stress. Our San Diego car accident lawyers are ready to help them pursue legal recourse.
According to the National Traffic Safety Administration, there has been a significant decline in car accident fatalities in recent years. In fact, the numbers of motor vehicle accident fatalities have hit record lows, more similar to reported numbers in the early 1960s. The decline in car accident fatalities is likely due to several factors, including seat belt laws, safer car designs, and increased use of public transportation and cycling, typically in urban areas. In 2009, more than 5.5 million police-reported motor vehicle crashes occurred in the United States. Twenty-eight percent of those crashes (1.52 million) resulted in an injury. Less than 1 percent (30,979) resulted in a death. Collision with another motor vehicle was the most common occurrence. Thirty-two percent of all fatal crashes involved alcohol-impaired driving.
The overall decline in car accidents, fatal or otherwise, is good news for anyone who drives, walks, or takes public transportation in California. Setting large-scale statistics aside, however, the car accident fatality attorneys Walton Law Firm understand that being involved in a car accident can have serious emotional, physical, and financial consequences for victims and their families.
Statute of Limitations
Under California law, car accident injury claims usually must be filed two years from the date of the accident. That means if the claim is not resolved—for example, via a settlement with an insurance company and/or the other driver—or a lawsuit is not filed within the two-year period, the claimant will be forever barred from seeking money damages for personal injuries resulting from the accident. Therefore, it is essential that injured parties who believe they have a claim seek out professional assistance from a car accident attorney in San Diego as soon as possible after the accident in order to best protect their rights.
Accidents involving a public entity (e.g. city, state, school district) have specific claims-filing requirements that are distinct from the general two-year filing requirements for personal injuries. Under most circumstances, a claim must be filed with the governmental entity within six months of the date of harm. So, it is important to consult with a lawyer before the six-month period ends in any cases in which a public entity may be a defendant. Otherwise, a victim's claims could be barred.
Walton Law Firm can help
At Walton Law Firm, our San Diego car accident attorneys know that making a claim for injuries after an accident can be a frustrating and painful process. Insurance companies seem to make it as difficult as possible, and when a person should be focusing on their health and getting better, they find themselves trying to gather paperwork, filling out forms, and arguing on the telephone with an insurance adjuster who seems not to care. When someone has suffered an injury, this is the last thing they need.
Whether the accident causes a minor injury or a fatality,
the car accident lawyers at the Walton Law Firm have successfully represented individuals and families who have been victims of car accidents for more than 15 years. We pride ourselves on the personal service we provide, and the aggressive manner in which we pursue your case. As one recent client testified, at Walton Law Firm, "it wasn't just a job, just a business...they cared."
If you are in need of a free consultation with a lawyer to discuss a car accident, please get in touch with our office to see how we can help. We will give you an honest appraisal of your case, and let you know if you even need a car accident lawyer in San Diego. Or, you can submit a confidential question online. We can be reached at 866-607-1325 or locally at 760-571-5500.