Escondido Personal Injury Lawyer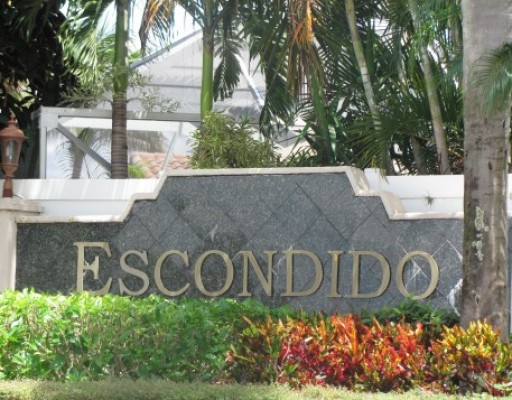 With its main office just off the 78, Walton Law Firm has represented a large number of Escondido and Valley Center residents in a wide variety of personal injury and wrongful death claims, and recovered millions of dollars on their behalf. Escondido personal injury lawyer Randy Walton is a resident of North County, and the vast majority of his personal injury clients come from North County cities. While most personal injury cases involve
automobile or motorcycle accident
, viable cases of personal injury can arise from any injury-producing circumstances such as an injury on a construction site, an attacked by a dog,
slipping or tripping
on someone's property, or a product that malfunctions or does not operate as expected and causes injury.
Hiring a personal injury lawyer after an accident serves a variety of purposes. First and foremost, it releases the injured person (or the family in a case of
wrongful death
) from the stress associated in dealing with insurance companies and investigators. That can be the worst part of dealing with an injury - the insurance companies. Your lawyer will deal with the insurance adjusters, handle the paperwork, and advocate on your behalf. And, at the end of the case, the lawyer can deal with the healthcare providers who assert reimbursement liens on your recovery, and in most circumstances get those healthcare providers to reduce the amounts demanded.
Walton Law Firm will provide all of those services, and will do so on a contingency fee, which is a percentage of the overall recovery. The client pays no attorney fees until and unless there is a financial recovery. No recovery, no fee as they say. What this means is that a person can hire a personal injury lawyer in Escondido for as long as it takes, regardless of how much time the attorney works on the case, and not worry about paying the lawyer until its over. Also, the client and the lawyer are united in interest. That is, they both want the same thing: a larger recovery because for every extra dollar an attorney can obtain for you, he or she gets part of that dollar. It is an excellent arrangement.

Why hire Walton Law Firm?
Walton Law Firm provides unparalleled personal attention to its clients, and has an excellent record of high value recoveries for its clients. A recent North County client after hiring Escondido personal injury lawyer Randy for an auto accident case stated:
"My car was totaled and I was injured in an accident that wasn't my fault. When I started to get the run around from the insurance company, I hired Randy Walton. I am glad I did. He immediately contacted the insurance company and took over the claim. Within six weeks the matter was settled for an amount that I thought was fair. Throughout the process, Randy always kept me updated, and always returned my calls. In the future, I will refer my friends and family to Randy."

Read additional
client testimonials
.
If you are looking to hire an Escondido personal injury attorney after an accident that occurred under any circumstances, Walton Law Firm is here to talk to you free of charge with no obligations. We would be glad to walk you through the process and give you an honest opinion about your case, and the likely outcome.
As a resource to the residents of Escondido, a list of public safety telephone numbers are listed below, as well as a series of frequently asked questions that may arise after an injury-producing accident.
If you have questions about your legal rights after an injury accident, please submit your confidential question online, or call Walton Law Firm for a free and private consultation with a personal injury attorney in Escondido. We can be reached toll free at 866-607-1325 or locally at 760-571-5500. Home or hospital visits are available.
Important Escondido Telephone Numbers
Emergency 9-1-1
Animal Control [Dog bites] (760) 888-2275
California Highway Patrol - Oceanside (760) 757-1675
Community Safety Tip Line (760) 743-8477 (TIPS)
Graffiti Hotline (760) (760) 839-4633
Escondido Police Department (760) 839-4722
Escondido Fire Department (760) 839-5400
Police Records and Traffic Reports (760) 839-4791

Frequently Asked Questions