Dog Bites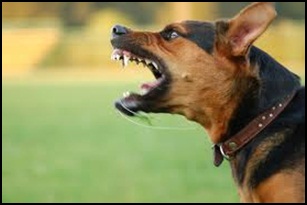 There are more than 75 million dogs that are kept as pets across the country, and many in the North County communities of San Marcos, Oceanside, Carlsbad, and Escondido. Unfortunately, while most of those animals are well-trained and safe, there are always some animals that harbor hidden risks to those around them. The fact is that all animals maintain some level of unpredictability, as our San Diego dog bite lawyers understand. Even dogs that have never showed any signs of aggression and are submissive to an owner may attack another for no apparent reason. Children are particularly at risk of
suffering an animal bite
, because they are often rough with the animal and fail to play safely. Dogs are often unsure of how to treat children, and they can be provoked to attack. Children account for more than 60% of all
dog bite victims
, and kids are more likely to suffer server harm from the attack because of their size and reduced ability to defend themselves.
Dog bites remain a common injury throughout San Diego and North County. Nationwide about 5 million people are bitten by dogs each year, and nearly a dozen of those attacks result in death. The seriousness of these attacks cannot be underestimated. Depending on the type of dog involved, the puncture wounds can be deep, and many have the jaw strength to break bones. It is not uncommon for victims to require extended hospital stays and costly reconstructive surgery to repair the damage. Infections are also a concern, particular if the animal involved has not been vaccinated.
California laws support a "strict liability" theory when it comes to dog bites. A dog bite attorney in San Diego can explain how this principle works. It is a stringent rule that makes owners liable for the injuries their dog causes in most cases. Dog owners have an obligation to take all reasonable steps to keep others safe from their animals. For example, they cannot violate leash laws and allow animals to run at large. In addition, a dog owner can be negligent if they keep a dog even though they have knowledge of its history of aggression toward people.
If you or a family member was attacked by a dog, please take the time to visit with a North County dog bite attorney to learn what can be done to receive compensation for your losses. As with most personal injury issues, there are time limits on when you have to file a claim—anywhere from six months to two years after the attack. However, for practical purposes it is usually beneficial to visit with an attorney much sooner than that, while the evidence is still fresh. Witness recollections are stronger and physical evidence is easier to gather if it is obtained as soon after the incident as possible.
If the attack occurred in Escondido, Oceanside, Vista, Carlsbad or San Marcos, please get in touch with the Walton Law Firm, dog bite lawyers based in North County, to ensure that you have an advocate working on your behalf. Our North County injury attorneys at the Walton Law Firm is experienced in these cases and can explain each step of the process to you while working to get the compensation that you deserve for your loss. We understand that families need support after these accidents to pay for costly medical bills and other expenses. Please learn how we can help by contacting our office. We can be reached by phone at 866-607-1325 or 760-571-5500 or at any time using our online contact form. Let us know how we can help.