Daycare / Preschool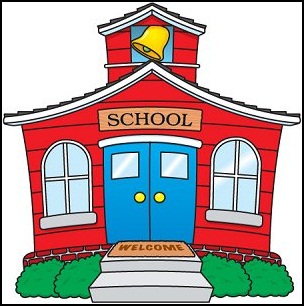 In more and more families, both parents are working outside the home. As a result the prevalence of daycare and preschool providers and day care injuries have risen dramatically in recent decades. Our San Diego daycare injury lawyers have seen that it has become commonplace for children to spend much of their time under the supervision of someone other than a parent or close family member.
In California, child care providers who care for children from more than one family, other than their own, are required by the state to be licensed. The licensing requirements vary, depending on whether the child care takes place in the provider's home or in a dedicated child care facility. Essentially, all licensed child care providers must attend an orientation program and learn how to properly maintain records for inspection by the state. In addition to filing lawsuits and taking other legal action, parents can file complaints with the licensing board if they suspect a licensed child care provider is not fulfilling his or her duties properly and as required by law.
As more children enter the child care system, child care providers are under a greater strain to maintain safe conditions for the children and to ensure that the children receive adequate supervision to prevent injuries. A daycare injury attorney can help San Diego residents hold providers accountable for failing to do so. Most of the time child care providers are diligent in keeping children safe from harm while in their care. However, sometimes injuries do occur. These injuries can be the results of a number of different things, including negligent supervision, unsafe conditions, or even deliberate actions by the very people who are supposed to be protecting and caring for children.
Children who are victims of a California day care injury, whether accidental or intentional, can suffer long-term, sometimes even permanent damage. In addition, children may also experience emotional and psychological trauma damage, especially if the injuries were intentional or particularly severe. In many cases, the emotional effect of a child's injuries can be more serious and more lasting than their physical injuries. It is just as crucial that children receive treatment for their psychological injuries as it is that they receive treatment for their physical injuries. A daycare injury lawyer in San Diego can help you seek compensation for this treatment as well.
Therefore, when injuries of any kind do occur, it is important to talk to an attorney to make sure that your child's rights are protected. Children must rely on their parents to seek out a lawyer who can protect their rights and ensure that they receive any compensation to which they are entitled. It is also vital that parents speak to an attorney as quickly as possible after the incident in question occurs because the younger the child is, the faster his or her memory of the event will fade.
Our San Diego daycare injury attorney at the Walton Law Firm remains committed to helping families with all of the legal issues related to these events. Please consider giving our office a call or contacting us online to schedule a free consultation and learn how we can help. We can be reached by phone at 866-607-1325 or 760-571-5500. You can also fill out an online questionnaire to contact our firm instantly.