Bicycle Accidents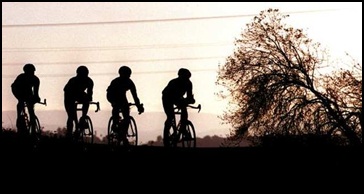 The sunny, warm weather of San Diego County invites a very active bicycling community, especially here in North County, where every weekend along the coast in Oceanside, Carlsbad and Encinitas, or inland in Escondido and Poway you will see hundred of riders, from competitive looking road bike racers to novices filling local bike lanes.
And while many of our San Diego roadways have designated bike lanes for riders, the dangers for cyclists is ever present, as our San Diego bicycle accident lawyers understand.
While most bicycle accidents are solo accidents, the greatest fear of most riders is getting struck by an automobile. Though fairly uncommon, here in San Diego there are several cycling injuries and fatalities every year because or the sheer number of riders, and invariably a portion of those bicycle injury accidents involve automobiles. Indeed, United States Centers for Disease Control and Prevention estimates that each year more than 500,000 people are treated in emergency departments for bicycle-related injuries each year. More than 700 people die from these injuries. Our bicycle accident lawyers can help San Diego families bring wrongful death claims when this happens.
When a cyclist is injured in an accident involving an automobile, insurance coverage on the automobile will usually provide coverage to the rider, including coverage for damage to the bike, and any costs for medical care, lost wages, and pain-and-suffering damages. In addition, if the rider maintains a policy for uninsured or underinsured motorist coverage, that coverage may also be implicated in a bicycle crash. It usually depends on the language in the policy.
Accordingly, in is usually a good idea to consult a bicycle accident injury lawyer after any serious accident to learn more about your rights as a victim, and some of the remedies that may be available to you. A qualified San Diego bicycle accident attorney, like those at Walton Law Firm, can identify the party responsible for causing the accident, and then ensure that the responsible party compensates those harmed by the negligence of the automobile driver involved.
Statute of Limitations in Bicycle Accident Cases

The statute of limitations in California for accidental injury claims is two years from the date of the accident. (Cal. Code of Civ. Proc. Section 335.1). This means if the claim is not resolved, and a lawsuit is not filed within the two- year period, the claimant will be forever barred from seeking money damages for personal injuries.
Note that in cases against a public entity (e.g. city, state, school district, etc) have specific claims-filing requirements. Under most circumstances a claim must be filed with the governmental entity within six months of the date of harm. Accordingly, for any cases where such an entity may be a defendant, it is important to consult with a bicycle accident attorney in San Diego before the six-month period ends
---
If you have questions about a bicycle accident, please submit your confidential question online, or call Walton Law Firm for a free and private consultation. We can be reached toll-free at 866-607-1325, or locally at 760-571-5500.
Useful links
Pedestrian and Biking Information Center