Spinal Cord Injuries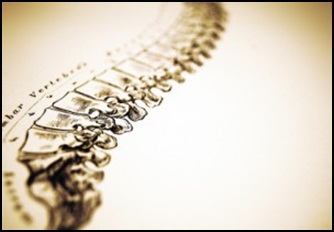 Damage to the spinal cord is one of the most serious injuries that a person can sustain.
Spinal cord injuries
can occur even in minor vehicle accidents and, if not properly treated, can lead to long-term or even permanent damage. Our San Diego spinal cord injury lawyers understand the impact that they can have on victims.
There are many different types of spinal cord injuries. Depending on which portion of the spinal cord sustains the damage, the results can range from minor muscle control difficulties to complete paralysis and an inability to perform even the most basic bodily functions, such as breathing. Spinal cord damage can also cause pain, not only in the back and neck, but also in the arms and legs.
Over time, even minor injuries can worsen and cause victims to compensate for their pain with uninjured parts of their body. Doing so often causes new pains to develop. For example, it is not uncommon for someone with an injury to one leg to experience pain in the uninjured leg because he or she is inadvertently compensating for the injury.
Our San Diego spinal cord injury attorney has the experience to help you make sure all necessary medical treatment is covered so accident victims can focus on what is really important: getting better. If future care is needed, then compensation can be obtained for that care as well. Because spinal cord injuries can be so severe, not to mention so expensive to properly treat, insurance companies may try to get injured parties to settle for less money than their claim is really worth. When all is said and done, the money the insurance companies offer often will not be enough to even cover all medical expenses, not to mention the pain and suffering of the victim, lost wages, and emotional distress stemming from the injury. If you have suffered a spinal cord injury, it is important not to speak to the insurance companies or sign any agreements with them until you have consulted with a spinal cord injury attorney in the San Diego area who can help you to assess the true amount to which you are entitled.
The statute of limitations in California for spinal cord injury claims is two years from the date of the accident. (Cal. Code of Civ. Proc. §335.1) That means if the claim is not resolved, and a lawsuit is not filed, within the two year period, the victim will not be allowed to seek money damages for these potentially devastating and life-changing injuries.
However, it is important to note that cases against a public entity have unique filing requirements. In many cases claims against these government bodies must be filed with within six months of the date of harm. Therefore it remains very important to meet with a spinal cord injury lawyer in San Diego before the six-month period ends.