Bus Accidents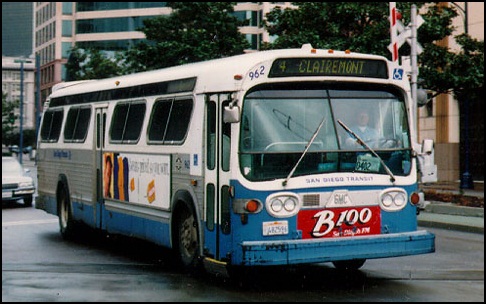 Buses travel up and down the busy streets of San Diego County every single day, and thousands of riders put their safety in the hands of school bus drivers, city bus drivers,
tour bus drivers
, bus mechanics, and other bus company employees and contractors. Most passengers arrive at their destinations without incident. Unfortunately, however, our San Diego bus accident lawyers have seen that sometimes these
buses are involved in traffic collisions
or other incidents that cause some kind of harm to their passengers. Such situations can result from a variety of different causes, including driver negligence, mechanical problems, other passengers, and the negligence of other drivers on the road.
In California, because these buses transport members of the public for a fee, they are considered "common carriers." Under California law, common carriers are required to exercise extraordinary care and diligence in their operations, which means that they must use a higher degree of care than that required of private parties. In other words, a person injured while riding a bus may have a claim against the bus company even if that same person would not have such a claim against an individual in the same circumstances.
Because California requires such a high degree of care from bus drivers and the companies for whom they work, anyone who suffers any kind of bus accident injury should always speak with a bus accident attorney in San Diego to determine whether he or she may have a claim against the bus company, even if it seems unlikely. The injury does not have to be the result of a traffic accident, although this is the most common cause of bus injuries.
At the Walton Law Firm, your initial consultation is free, so you have nothing to lose by meeting out our San Diego bus accident attorney. Even by taking just a few minutes to speak with an attorney you can learn about your legal rights and the chance to receive fair compensation for the harm you sustained.
As with most personal injury cases, the statute of limitations in California for bus accident injury claims is two years from the date of the accident. (Cal. Code of Civ. Proc. §335.1) That means if the claim is not resolved, and a lawsuit is not filed, within the two year period, then the chance to recover for those losses with the assistance of a San Diego bus accident attorney may be essentially waived.
However, it is important to note that cases against a public entity have different requirements. In these cases a claim may have as little as six months to be filed. Accordingly, in any cases where such an entity may be a defendant, it is important to consult with a lawyer before the six-month period ends.
This can be especially important in bus accident cases because most buses are operated by public entities. If you have been involved in a bus accident, be sure to contact a bus accident lawyer in San Diego as soon as possible to see whether your case will require a claim to be filed with the government before a suit can be filed in court. Even if the accident may have occurred after the six month mark, be sure to consult with our bus injury lawyers to determine if the time requirement applies in your case.