Drowning Accidents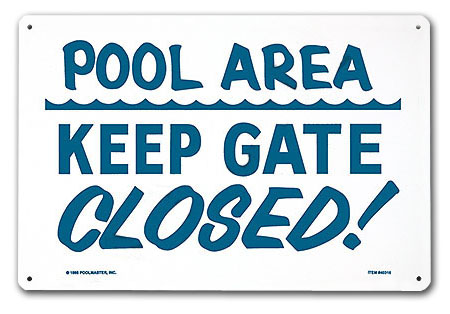 California enjoys beautiful beaches and many homes feature swimming pools. Yet the CDC (Centers for Disease Control and Prevention) reports drowning is the second-leading cause of unintentional injury-related death for children aged 1- 14 years. In 2007 alone there were over 3,440 fatal unintentional drownings in the United States. Another 496 people died in boating accidents. And these figures do not include the numbers of near-fatal drownings, in which victims survive, but are left with catastrophic brain injuries. Our San Diego drowning accident lawyers can help victims and families bring claims in these tragic situations.
Swimming Pools
Swimming pools provide great recreation and add to the property value of a home. But they are also extremely hazardous. Improperly built or designed pools, or those with inadequate barriers create dangerous environments. When you mix in human behavior such as improper use of chemicals used to keep the water clean, slippery surfaces, improper supervision/lack of lifeguard, and alcohol consumption, what appears to be an innocent area for fun and recreation becomes a dangerous playground where accidents, injuries and death can become inevitable. You should consult a drowning accident attorney in the San Diego area if you have been harmed by someone else's negligence.
Shores and Beaches
The US Coast Guard reports that among the 709 people who drowned in recreational boating accidents in 2008, 9 out of 10 were not wearing life jackets. Alcohol use is implicated in up to half of teenage and adult deaths during water recreation, and approximately 20% of recreational boating fatalities.
Statute of Limitations in Cases involving Drownings

As our San Diego drowning accident attorneys understand, the statute of limitations in California for accidental death claims is two years from the date of the accident. (Cal. Code of Civ. Proc. Section 335.1). This means if the claim is not resolved, and a lawsuit is not filed within the two- year period, the claimant will be forever barred from seeking money damages for personal injuries.
Note that in cases against a public entity (e.g. city, state, school district, etc) have specific claims-filing requirements. Under most circumstances a claim must be filed with the governmental entity within six months of the date of harm. Accordingly, for any cases where such an entity may be a defendant, it is important to consult with a drowning accident lawyer in San Diego before the six-month period ends.
---
If you have questions about a drowning or near-drowning accident, please submit your confidential question online, or call Walton Law Firm for a free and private consultation. We can be reached toll-free at 866-607-1325, or locally at 760-571-5500.
Useful Links:
U.S. Consumer Product Safety Commission: Safety barrier guidelines for home pools