San Diego County Nursing Home Abuse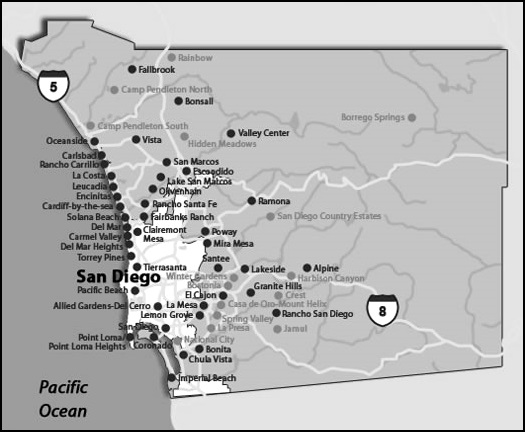 Walton Law Firm has been representing residents and families subjected to the devastating impacts of nursing home abuse or neglect for many years. Poor care, or physical abuse, should not be ignored. Our San Diego County nursing home abuse lawyers have created this resource page for those looking to learn more about what to do if neglect is suspected.

Nursing Home Elder Abuse and Neglect Resources
San Diego has approximately 90 of the nearly 1,200 nursing homes in the State of California. There are also over 650 licensed residential care facilities in San Diego County, most of those located in the cities of San Diego, La Mesa, Chula Vista, Escondido, El Cajon, Poway, and Oceanside.
What is an Elder?
Under California law, any person age 65 years or older is considered an "elder." The laws apply equally to a "dependent adults," which are defined as any person between ages 18 and 64 who is an inpatient at a hospital or nursing facility, and has a limitation that restricts his or her ability to carry out normal activities.
The legal definition of elder abuse and neglect under California law.
Under California's Welfare and Institutions Code, nursing home abuse and neglect is defined as "physical abuse, neglect, abandonment, isolation, abduction, or other treatment with resulting physical harm or pain or mental suffering, or the deprivation by a care custodian..." Any unexplained injury or death may be the result of abuse or neglect, and a nursing home abuse attorney in San Diego County can help you investigate what may have happened.
What to do if nursing home elder abuse is suspected in a San Diego County facility.
Frequently, abuse or neglect is suspected long after the acts have occurred. In the case of physical abuse, it can be identified by unusual bruising or other markings on the body, or unusual behavior. Neglect is often recognized by any unusual medical problems such as decubitus ulcers (bed sores), dehydration, unexplained injuries or fractures, over medication, or other care-related injuries.
Contact Walton Law Firm. San Diego County nursing home abuse attorney Randy Walton provides free consultations in cases concerning abuse, neglect, or malpractice in the nursing home or residential care setting. He can be reached at (866) 607-1325 or by completing the online questionnaire.
Other ways to take action:
Emergencies. If you believe that someone is presently being abused or neglected it is important to act right away. If an emergency, call 911 or contact the individual's regular physician.
Adult Protective Services. For immediate concerns about the health or wellbeing of an elderly San Diegan, call Adult Protective Services at (800) 510-2020.
Ombudsman. The phone number of Riverside County Ombudsman Office can be obtained by calling (800) 231-4024.
California Department of Public Health. For complaints about a skill nursing facility, contact the San Diego office of the California Department of Public Health. The local office of CDPH can be reached at (866) 706-0759 (San Diego Metro) or (800) 824-0613 (North County), or visit its website.
California Department of Social Services. For complaints against a residential care facility for the elderly (or assisted living), contact the local office of the California Department of Social Services. The local office of CDSS can be contacted at (619) 767-2300.