Escondido Motorcycle Accident Lawyer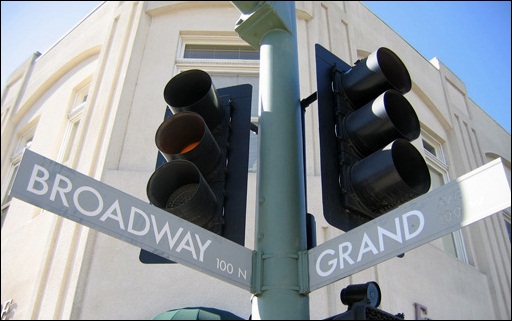 Were you or someone you know involved in a motorcycle accident in Escondido? We can help.
Motorcycle accidents occur with surprising frequency in and around North County, injuring and killing many local riders each year. Attorney Randy Walton, our Escondido motorcycle accident lawyer, works with the victims of these crashes and helps to ensure that the rights of those impacted by these types of accidents are protected, and that they receive adequate treatment and compensation for the losses suffered. Click here to hear what many former clients have to say about their experience with Walton Law Firm.

Walton Law Firm has been representing motorcycle accident victims for nearly 20 years, and understands that people have many questions about the legal claims process after an accident, and are often frustrated that after being victimized on the road, they feel victimized by insurance companies. Walton Law Firm believes that when you're injured, you should be able to focus on healing, not dealing with insurance adjusters and paperwork.

If, at any time, you or a loved one has a question about legal claims after a motorcycle accident, feel free to give us a call. We will talk to you free of charge, and give you our best advice on what you should do to protect your rights, and get what you deserve. To learn more about how we can help you recover for you losses after one of these incidents, please feel free to contact us online or give us a call at 866-607-1325 or 760-571-5500.
Also, please take a look at the information below to get a better understanding of how the legal process works in these cases.
Will a lawsuit automatically be filed if I hire a lawyer?
Most cases can be resolved without the need to go through the formal process of filing a lawsuit and potentially going to trial. While that option always remains available if a fair agreement cannot be reached otherwise, this is not always (or even usually) the case. Visiting an attorney does not obligate you to anything, and so there is rarely anything to lose by contacting a legal professional and getting an idea of what might be the best choice in your particular case. A lawyer can explain what a likely outcome is in a particular case and indicate a reasonable recovery. The attorney then works on your behalf in negotiating with the other side and ensuring a fair settlement is reached. At all times the lawyer will impress upon the others involved that the option of going to trial exists if justice requires.
What damages can I recover if I hire a motorcycle accident attorney in Escondido?
An Escondido motorcycle accident victim (and their family) is usually entitled to two types of damage: economic and non-economic. Economic damages exist in all cases and involve medical expenses, property damage, lost wages, and similar clearly identifiable damages. Non-economic damages are less common and often include pain and suffering, loss of companionship, emotional distress, and other intangible issues. Walton Law Firm can explain what types are damages are appropriate in your particular case.
How long does it usually take to resolve?
There is no guaranteed time frame by which all cases are resolved. In general, cases that can be negotiated and resolved without the need to go to trial will be much shorter than those that result in a lawsuit being filed. Some negotiations can be concluded in a few months while more complex cases may take a year or more. Speaking directly with an Escondido motorcycle accident attorney after sharing details about your case may allow more specific projections to be made about how long before a resolution is reached.
Is there a statute of limitations for motorcycle lawsuits in California?
There is a two year limitation on filing a lawsuit for personal injuries after one of these accidents. In some cases the time limit may even by shorter—perhaps as soon as 6 months after the accident. That means that it is important for victims to come forward and visit with an attorney as soon as possible after an accident to ensure that rights are not lost.
About the Walton Law Firm
Our San Diego County motorcycle accident lawyer at the Walton Law Firm has years of experience working with motorcycle victims throughout the area. We remain available to help all those injured in motor vehicle accidents in Escondido. Our attorney prides himself on working closely with all clients, because we understand how important these cases are for all of the families involved. Please consider contacting us to set up a free consultation with a motorcycle accident lawyer in Escondido. Once you share the details of your situation we can better explain how the law applies to your case and how you might seek redress for the losses that you sustained.
Escondido, California
Escondido, California is one of the oldest cities in county, located just north of the city of San Diego. Guests of the area frequently comment on the somewhat hidden nature of the area which is situated in a shallow valley and covered by surrounding hills. In fact, the city was named specifically because of that quality based on the Spanish word for hidden. Besides its historic charm, the area was also home to a variety of well-known individuals, including athletes like Former All-Star pitcher Randy Johnson and NFL quarterback Sean Salisbury.