Escondido Brain Injury Attorney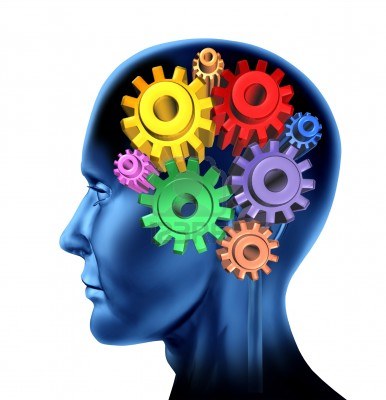 When an individual suffers a severe blow to the head that causes an interruption in brain function, that person has suffered a "traumatic brain injury." These brain injuries always have the potential to cause permanent and life-threatening damage. Indeed, nearly 50,000 people are killed nationwide each year as a result of a brain injury, and in many cases these injuries result from accidents like falls and car crashes that are caused by the misconduct of others. Our Escondido brain injury lawyers can assist victims with pursuing compensation when this happens.
Escondido brain injury victims often experience a range of symptoms depending on what part of the brain was injured in the accident. Certain parts of the brain control different parts of mobility and thinking. For example the hindbrain, which include s the upper part of the spinal cord, the brain stem, and the cerebellum controls functions like respiration, heart rate, and movement coordination. The midbrain control reflex actions, eye movements, and other voluntary movements.
In general the most severe brain injuries can result in paralysis and death, while other cases can cause a variety of movement, thinking, and personality changes. In some cases it is not initially apparent how severe a head injury might be, but without treatment symptoms can get worse. It is prudent to visit a medical professional any time that you suspect you may have suffered head trauma after an accident.
Under California law all those in Escondido who are hurt by the negligence or recklessness of others can recover for the losses that they suffered as a result. A brain injury attorney can assist Escondido residents with this effort. The need to seek compensation for losses is often particularly important when a brain injury is involved, because the consequences are very often severe. When medical bills mount, wages are lost, and property is damaged as a result of these accidents, it is more than appropriate to seek legal help to ensure that you will receive redress in these often life-altering circumstances.
Statute of Limitations
There is a two year statute of limitation on filing a lawsuit to seek recovery for a brain injury in most cases. However, depending on the details of the accident there is a chance that a victim has only one year or six months with which to take action. The time sensitive nature of these cases means that it is important to consult an Escondido brain injury attorney early on to understand what rules apply in your case.
Walton Law Firm
Walton Law Firm is proud to help residents throughout Southern California who have experienced a traumatic brain injury. Our San Diego brain injury lawyers have been representing local residents for more than a decade. We understand that the legal system can appear complex and daunting for those who are unfamiliar with the process. Our firm can help you seek fair recovery for your injuries in a straight-forward and effective manner. If you or a loved one has suffered one of these serious brain injuries please contact our office for a free consultation with a brain injury lawyer in Escondido. We can be reached at 866-607-1325 or 760-571-5500. You can also send us a message online to better understand how the legal process works in your case.
About Escondido, California
Located in the northern part of San Diego County, Escondido is about 20 miles inland and nestled in a long valley in the coastal mountains of Southern California. The city is surrounded by avocado and citrus groves and is known for historic roots with traces of its founding in 1888 preserved throughout the community. Recently Money Magazine named the city as the Best Place in the West in which to retire.