Escondido Car Accident Lawyer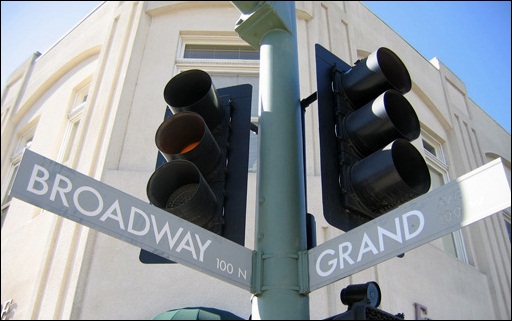 Have you been hurt in an Escondido car accident?
We may be able to help. Based here in North County, the Escondido car accident lawyers at Walton Law Firm have been representing the residents of Escondido in personal injury and car accident cases for more than 20 years. Attorney Randy Walton, a North County resident, represents personal injury victims aggressively, helping them get compensation for their losses, including helping clients deal with insurance companies, and representing them in lawsuits if necessary. First and foremost, Walton Law Firm wants to protect your rights. See real client testimonials by clicking here.

Most clients calling Walton Law Firm for the first time are unfamiliar with what an injury claim entails, somewhat frustrated by the process, and eager to let someone else focus on the legal-side of an injury case so they can focus on recovering. To help answer the most frequently asked questions, we have provided some explanatory information below. This is intended only as a beginning to discussions about the legal process, timing, payment, and other basic issues.

After reviewing this page, if you have any further questions please do not hesitate to call Walton Law Firm for a free and private consultation with a car accident attorney in Escondido. We can be reached by telephone at 866-607-1325 or 760-571-5500 and you can leave an online message at any time.
What does it mean to file a California car accident lawsuit?
Whenever one is injured in a motor vehicle accident caused at least in part by the misconduct of another, then they may be able to use the legal system to recover for their losses. Sometimes this results in the filing of a lawsuit. The suit is an official complaint made to the court which explains the details of the situation and asks for the relief. That lawsuit may lead to a trial, where all parties present evidence to explain their side of the story and ask a judge or jury to rule in their favor.
While a lawsuit is always an option following these accidents, it is not automatic. In fact, in most cases, a car accident is not actually filed. Instead, an attorney often helps victims work with an insurance company or other lawyers to negotiate a fair settlement without having to go to trial. Reaching a fair settlement is usually the best solution for all those involved, because a lawsuit and trial is costly and time-consuming. However, our Escondido car accident attorney well understands the importance of always keeping open the option of a lawsuit if a fair settlement is not offered.
What is the state Statute of Limitations for car accidents?
In California there is a two year statute of limitation on car accident lawsuits. This means that the state legislature has passed a law which only allows victims of these incidents to file a civil lawsuit to recover for their injuries within two years of the event happening. As a result it is important not to delay. If you think you might have a case, call us as soon as possible.

For what losses can I receive compensation?
When an attorney enters into negotiations on behalf of a client or files a lawsuit, they will often ask for two types of damages. The first is called "economic damages," and includes all those losses which can clearly be identified with an affixed value. These include the amount of money spent on medical bills, the total financial damage done to a car, and the amount of lost wages caused by a failure to miss work because of the accident, and future medical care or wage loss, etc. All car accidents will include these damages. On top of that, clients are also entitled to recover for "non-economic" damages. These are less clearly defined, including such things as pain and suffering, loss of companionship, emotional distress, and inconvenience.
[Click here for explanation of "pain and suffering."]

How long will it take before everything is settled?
There is no specific time frame by which all of these cases are resolved. In general, a settlement will first be sought and usually a fair agreement can be reached without the need to file a suit. Those cases can be finished within three to four months (though not always). Conversely, the case will take longer to be concluded if a lawsuit is filed—often a year or more.
About Us
Serving people throughout the Escondido area, the car accident lawyer at the Walton Law Firm is honored to have assisted many clients in the Escondido area navigate the legal process after being involved in an injury-causing car accident. We are experienced in every type of motor vehicle case, from minor injuries to those causing catastrophic injuries or death. We take particular care to ensure that personal attention is provided to every client, and you can be assured that we understand how important it is for each person impacted by an accident gets the recovery they deserve.

About Escondido, California
Escondido, California is located just north of San Diego. It remains one of the oldest cities in San Diego County. The city is named after the Spanish word for "hidden," and it is tucked away in a shallow valley surrounded by nearby hills and is close to the 78 and 15 freeways. Former All-Star pitcher Randy Johnson, NFL quarterback Sean Salisbury, and professional soccer player Jovan Kirovksi are a few of several well-known athletes who once lived in the area.