Temecula Personal Injury and Car Accident Lawyer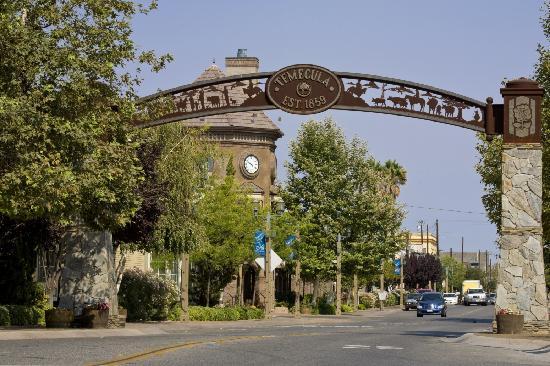 If you live in the
Temecula,
Murrieta,
or Lake Elsinore area, and have been involved in an
auto accident
or
motorcycle accident
, or the victim of any other injury-producing event, including dog bites, this page has been created for you. The Temecula personal injury lawyers at Walton Law Firm proudly serve greater northern San Diego County and southern Riverside County, and pride themselves on the personal service they provide and the free consultations they offer to personal injury victims. Listed below are important Temecula telephone numbers to report public safety-related events, as well as a series of frequently asked questions that arise after an accident.
Randy Walton has been handling Temecula personal injury cases for 20 years, from minor injury cases to accidents causing fatalities, and has recovered millions of dollars for injured clients. He understand the nature of these cases, and the dramatic impact an accident can have on a person's life, and the steps that must be taken to obtain a fair recovery. Randy takes a personal interest in all of his cases, and assures clients that all telephone calls and emails will be returned in a timely manner.
If you have questions about your legal rights after an accident, consulting a competent personal injury attorney is always a good idea. The Temecula personal injury attorneys at Walton Law Firm are always happy to help. Please feel free to submit your confidential question online, or call Walton Law Firm for a free and private consultation. We can be reached toll free at 866-607-1325 or locally at 760-571-5500. Home or hospital visits are available.
IMPORTANT TEMECULA TELEPHONE NUMBERS
All Emergencies 9-1-1
Emergency Public Information Line (951) 506-5111
Temecula Police Department (800) 950-2444
Police - Old Town Storefront (951) 506-1408
Police - Promenade Mall Storefront (951) 375-3494
Southwest Riverside Sheriff (951) 696-3000
CHP Temecula Station (951) 506-2000
Administration (951) 694-6405
Fire Station 12 - 28830 Mercedes Street (951) 676-2161
Fire Station 73 - 27415 Enterprise Circle West (951) 699-4517
Fire Station 83 - 37500 Sky Canyon Drive, Murrieta (951) 696-0962
Fire Station 84 - 30650 Pauba Road (951) 693-0683
Fire Station 92 - 32211 Wolf Valley Road (951) 302-1497
Animal Control [Dog Bites] (951) 674-0618
Frequently Asked Questions