San Marcos, California - Car Accident and Personal Injury Lawyer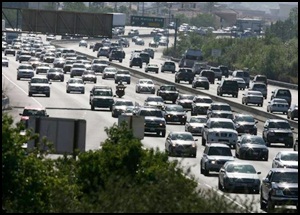 If you live in the San Marcos area, and have been injured in an auto accident, a motorcycle accident, suffered a dog bite, or any other injury-producing event, including medical malpractice, this page has been created for you. The San Marcos personal injury lawyers at Walton Law Firm proudly serve the people of San Marcos, and greater North County area, and provide free consultations on all cases. Listed below are important San Marcos telephone numbers to report public safety-related events, as well as a series of frequently asked questions that arise after an accident.
Walton Law Firm's main office is in San Marcos, where Randy Walton lives, and where he has been active in the community. He has been representing the victims of negligence for 20 years, from minor accident cases to catastrophic incidents causing fatalities, and has recovered several million dollars for his clients. He understand the serious nature of these cases, and the dramatic impact an accident can have on a person's life. Randy also takes a personal interest in all of his cases, and assures clients that all telephone calls and emails will be returned in a timely manner, as you should expect from your San Marcos personal injury attorney.
Being active in the San Marcos community has also been important to Randy. He is a graduate of Leadership North County, and help draft the San Marcos Ridgeline Ordinance, which protects the local ridgelines from damage by development. For the last eight years, Randy has served on the governing board of San Marcos Unified School District, where his children have attended school. He loves his community, and helping fellow San Marcos residents who have been impacted by personal injury and wrongful death incidents.

If you have questions about what to do after an accident, please submit your confidential question online, or call Walton Law Firm for a free and private consultation with a personal injury lawyer in San Marcos. We can be reached toll free at 866-607-1325 or locally at 760-571-5500. Home or hospital visits are available.
IMPORTANT SAN MARCOS TELEPHONE NUMBERS
Emergency 9-1-1
City of San Marcos (760) 744-1050
Code Compliance (760) 744-1050 Ext 3206
San Diego Sheriff - San Marcos (760) 510-5200
California Highway Patrol - Oceanside (760) 757-1675
San Marcos Fire Department (760) 744-1050 Ext 3405
Graffiti Hotline (760) 591-9100
Dangerous Animals [dog bites] (760) 888-2275
Crime Stoppers (888) 580-TIPS
Frequently Asked Questions