Oceanside Brain Injury Attorney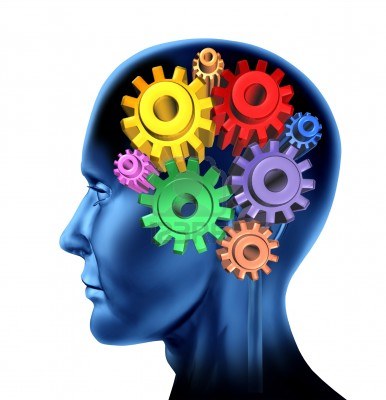 Traumatic brain injuries are some of the most damaging injuries that a person can suffer. Nearly one and a quarter million Americans receive a brain injury each year, with roughly 50,000 of those victims suffering fatal consequences. Unfortunately many of these brain injuries are the results of accidents caused by the negligence of others. When you or someone you know suffers a brain injury that was at least partially caused by the misconduct of another, an Oceanside brain injury lawyer can help you assert your legal right to recovery for your losses.
All those who fall victim to any brain injury may experience a wide range of symptoms. The specific problems that will arise usually correlate to the part of the brain that experiences the trauma. The human has various components that each serves a different function: frontal lobe, parietal lobe, occipital lobe, cerebellum, and temporal lobe. In the most severe cases these injuries can cause extensive mobility problems up to paralysis and death. In other cases the victims experience unwanted cognitive and personality changes. For example, problems with concentration and problem-solving after a head trauma might mean that a brain injury occurred. It is important to seek medical attention as soon as you have any indication that one of these injuries may have occurred. You should also consult a brain injury attorney in Oceanside to help you explore your options.
Mild Traumatic Brain Injuries are the most common type of brain injury, and frequently the most insidious. The injuries are frequently diagnosed not by CT scans or MRIs, but through neuropsychological testing. They can be difficult to diagnose because the patient is not obviously harmed, but instead experiences behavioral, and frequently changes in mood, speech, temperament, and just "feeling different."
Statute of Limitations
Similar to all other accidental injuries, the state of California imposes a two year statute of limitations on these accidents. That means that the victim usually must promptly consult a brain injury lawyer in Oceanside and file suit within two years of the date of the injury or risk being permanently barred from seeking recovery for their losses. Depending on the types of entities involved in the potential lawsuit there may even be shorter time limits on when a suit can be filed. It is vital to contact a legal professional early on to understand how these timing requirements apply in your case.
The Walton Law Firm
Our Oceanside brain injury attorney at the Walton Law Firm works with many Oceanside residents who have suffered serious brain trauma. For more than a decade our attorney has navigated clients through the legal system to provide accountability to those who injure others. We are proud to help families who have suffered debilitating losses as a result of brain injuries caused by others. Please consider giving our office a call for a free consultation to learn more about how we can help. We can be reached at 866-607-1325 or 760-571-5500. Also, consider sending us a message via our online questionnaire to ask about how the legal process works in your case.
About Oceanside
Oceanside, California is a popular beachfront community located in the heart of the Southern California coastline. It remains one of the most popular resort destinations where urban dwellers head to beat the hustle and bustle of the city. Besides the several miles of beachfront the city is also known for its pier and its proximity to Marine Corps Base Camp Pendleton.