Carlsbad Premises Liability Lawyer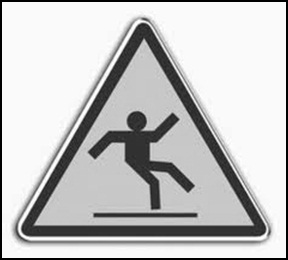 Business and house guests have a reasonable expectation that they will not be injured by a hidden danger when they are on another's property. Our Carlsbad premises liability lawyers can help victims hold a property owner liable when it falls short of this expectation. Under the law all property owners owe their guests a basic duty to keep the property in a reasonably safe condition and warn them about any potentially dangerous conditions, including dangers that might cased a trip, slip, or fall injury. In some circumstances the owner has a heightened obligation to take reasonable steps to actively check and ensure that there are no hidden risks on their property.
Many Carlsbad, California residents are injured each year while they are on property owned by others, such as while shopping at a store or in an apartment building. Frequently those injuries would have been prevented if the individual or business in charge of the location had taken reasonable steps to warn the guest of a hidden danger or conducted reasonable inspections to make sure that the place was safe. Having helped many Carlsbad slip and fall victims, our premises liability lawyers know that property owners who fail in their duty often cause guests to suffer a range of injuries. Some of the more common types of accidents that result include:
Swimming pool drownings caused by dangerous water conditions
Exposure to toxic or hazardous substances, like mold or lead
Dog bites on another's property
Fire injuries caused by owners keeping their premises in unsafe conditions
Slip and fall accidents
The Carlsbad slip and fall attorneys at Walton Law Firm represents residents throughout Southern California, including all of North County San Diego. Through our years of experience we understand that many residents remain unfamiliar with the legal process and unsure about what rights they have in these situations. We are here to help. Our slip and fall liability lawyers can explain what legal rules apply in your case and what types of damages you may be able to recover because of the failure to warn or negligent maintenance of a property. There are specific time requirements that apply to all of these cases, so it is important not to sit on your rights. You may risk losing your ability to recover for your loss. Consider sending our office an online message or giving us at call to learn about how a premises liability attorney in the Carlsbad area can help. We are available 866-607-1325 or 760-571-5500.
About Carlsbad, California
The city of Carlsbad is a popular coastal city in Southern California on I-5 that boasts well over 100,000 residents. Carlsbad is located about 35 miles north of San Diego and is well-known for its recreational beauty. Nearly forty percent of the area is dedicated to open space and the city includes three lagoons, many miles of hiking trails, and roughly seven miles of beachfront coastline.